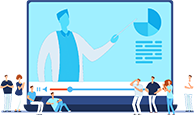 REC
Online Screen Recorder Free for Tutorials and Meetings
Online teaching and meeting are the newest and most popular forms of distance communication today. Free Online Screen Recorder with audio would be the perfect tool to help you establish the connection. Teachers can record tutorials for teaching. Similarly, meeting participants can record a meeting for later review.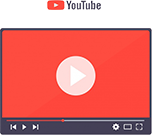 REC
100% Free Tool to Record Screen and Audio from Stream Media
It would be such torture if you want to play music via stream media but only to find you are unable to connect network. An online screen recorder with audio recording would be a fast and easy solution for you to save the music files. When you find preferred music, the screen recorder online can help you record sound and the screen, and then it won't be a problem no matter you have Internet access or not.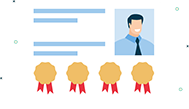 REC
Make Your Presentation Video More Attractive
An online screen recorder for PC is a must-to-have tool when it comes to creating video demonstrations. Whether it is a product demo or a video resume, it will be much easier to understand in an intuitive way. A simple and free online screen recorder can capture any screen activities and record highlights as needed.