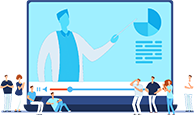 REC
Best Tool to Screen Record Tutorials or Live Classes
Online teaching and learning is the newest and most popular form of distance education today. Free Online Screen Recorder with audio would be the perfect tool to help you establish the connection. Teachers can record tutorials or training videos for students. Students could record a Live broadcast while learning and get a review after the class.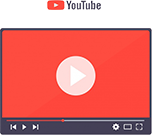 REC
First Choice to Record Video and Audio for Stream Media
Do you have a favorite music list on your media account? If so it must be pretty hard when you have no network... Then Screen Recorder with audio would be a fast and easy solution for you. When you found perfect music, this tool can help you screen record videos with sound, and then it won't have any problem when you don't have Internet.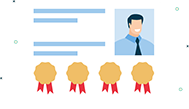 REC
Easy and Free Online Screen Recorder Helps Better Do Your Job
Have you tried to submit a video resume to a company? You can record a detailed project presentation with your nice voice, which must be attractive to HR. And if you are preparing an introduction about your products, it's better to use a screen recorder for pc to capture the highlights and then share them with your workmates, it would be more brief and clear.